Investment Casting Solutions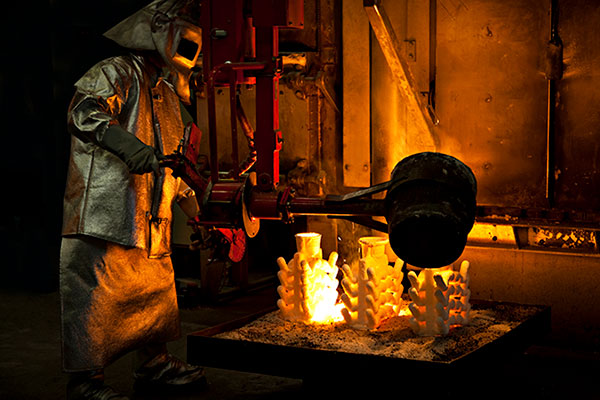 Investment casting is a unique process which is very well accepted across by various industries. It's capabilities to produce difficult and near-net shapes makes it's a preferable choice in e.g. Aerospace, Industrial Applications etc.
FRP® is designed to handle the complete investment castings process with all complexities, e.g. wax and slurry preparation, dewaxing, shell pre-heating, holding time, vital chemical compositions, batch/lot/tree separation, fettling, machining etc.
FRP® solutions for INVESTMENT casting needs provide tangible improvements regarding Resource Planning, "Cost to Cast", PPC & scheduling, WIP (Work in Progress Report), Quality Management, Real-time casting traceability
Planning and scheduling of various investment castings considering core, mold, melt, fettling, HT, machining, capacity and any type of bottlenecks
Wax pattern making- Drying- Dewaxing- cost and its profitability tracking
Raw material grade and availability incl. slurry and coating recipe
Overall performance optimization
Planning as per bottlenecks and capacity e.g. Man – Machine – Material
Backward planning for better machine shop utilization
Quality management via integrated approaches
Online Casting Traceability 24 x 7
Close monitoring and control of all foundry process data in real time
Furnace optimization – Furnace efficiency, utilization, charge preparation, Furnace-lining life monitoring, Energy consumption control with best practice.
Production planning & scheduling for tooling – wax injection molding – tree assembly – coating / shelling – drying – de-waxing – melting – pouring – fettling – de-gating – machining and QM/QC integration
Quality certificate and recordings as per standards
Sign up for our Mailing List
Receive the latest news and useful tips