Over 100 professionals from the industry with leading OEM 's and suppliers present, gathered in Shanghai from October 25/26 and discussed – among others – digital solutions for the industry.
The trends and demands were obvious: increased transparency and the ability to trace products from its origin to the end usage!
This demands different ideas in terms of data collection.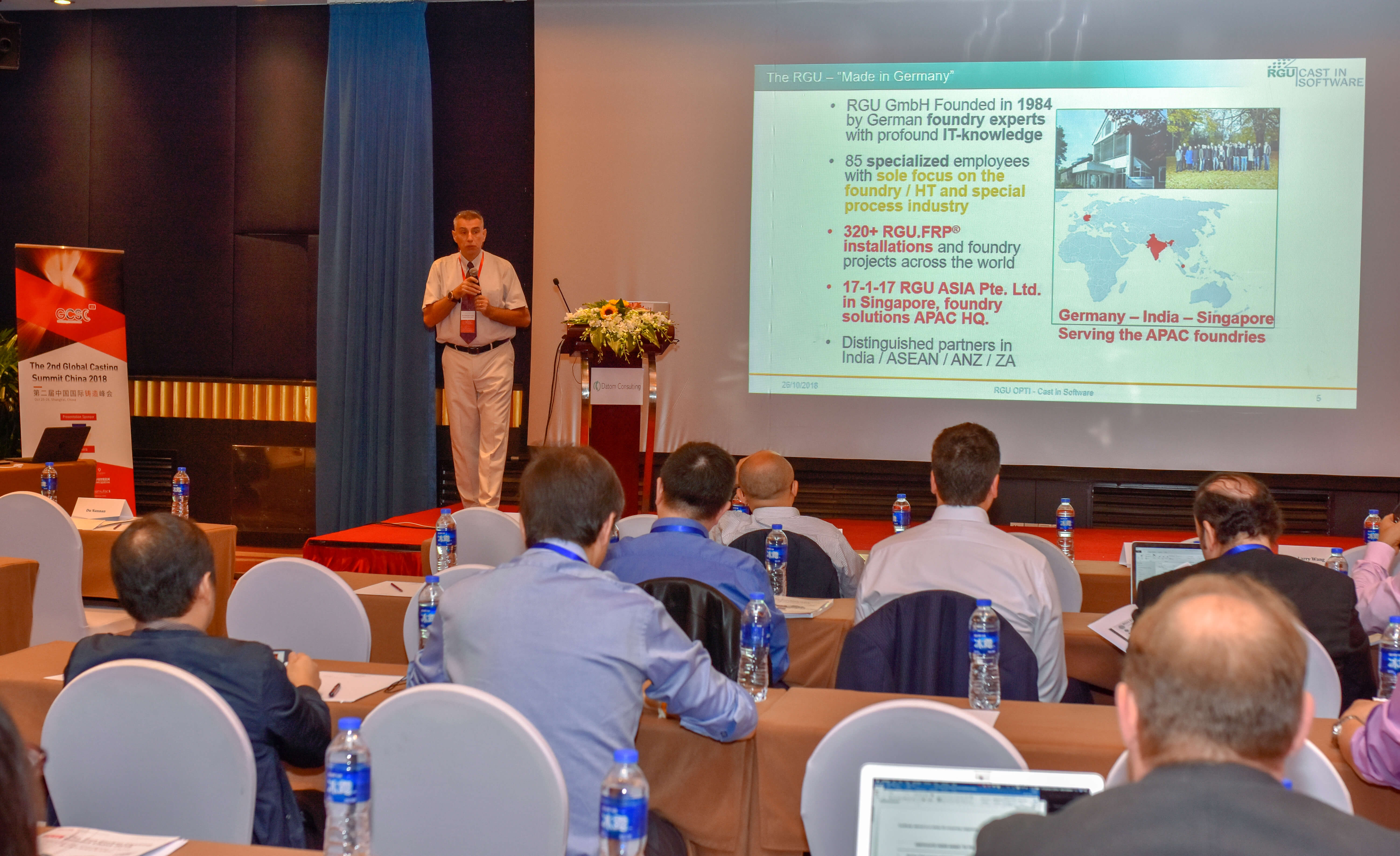 Newly implemented IIoT = Industrial Internet of Things applications was showcased just as well as the ability to plan – execute and control operations using single platforms. RGU ASIA PTE LTD was participating upon personal invitation by the event organizer we presented details on digital transformation in metal casting industries.
The publication can be downloaded in the publications section of this website.