IIF – 66th Annual meeting was held on 8th July 2017 at Hotel Courtyard by Marriott, Ahmedabad.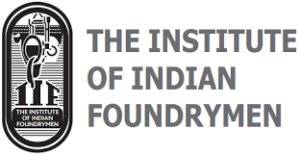 During this meeting, IIF (Indian Institute of Foundry men) welcomed their new president Mr. Amish Panchal. He is a young, dynamic and versatile person and has an aim to take the IIF to a new height with a very unique and new innovative idea to help all type of foundries across India. He has also launched the "Indian Foundry Apps" which can be downloaded from Google play store and buyers and suppliers can easily contact each other.
Apart from that, he has compiled all articles, papers, in the digital form so that anybody can access these vital information and research papers anytime anywhere. Also, a year calendar with full of activities has been promised to ensure Indian foundries become more and more competitive.
IFEX 2018 at Gandhinagar welcomes all technical papers which will be finalized in due course. IFEX 2018 application is also launched on this occasion which can be downloaded from Play store now.
Mr. Bhushan Bhatt – RGU Asia Pte Ltd. Partner in India, being also a member of IIF Vadodara Chapter welcomes the new IIF President Mr. Amish Panchal and we wish him lots of success.