FRP.base
– the ready to use "plug & play" version of foundry resource planning solutions

Small and Medium-sized foundries have special requirements for their corporate software. FRP®.base provides you with a stripped down and basic needs  FRP® system (Foundry Resource Planning) especially tailored to the needs of very small and medium-sized foundries with up to 6 workstations.
FRP®.base comprises of the standard developments in a pre-configured standardized solution. A range of functions from our FRP®.kompakt  product is offered here especially adapted to smaller company size. Modules and functions are pre-configured in order to focus on SAL-PP-PPC so that a digital WIP-chain can be established. FRP®.base  is particularly suited very much smaller foundries or foundry departments in larger organisations as it offers process security and knowledge at a suitable price and with a shorter  implementation time. FRP®.base  is fully scalable and can be upgraded to FRP®.kompakt at any time after it has been introduced. Your requirement changes, FRP®.base  follows accordingly itself.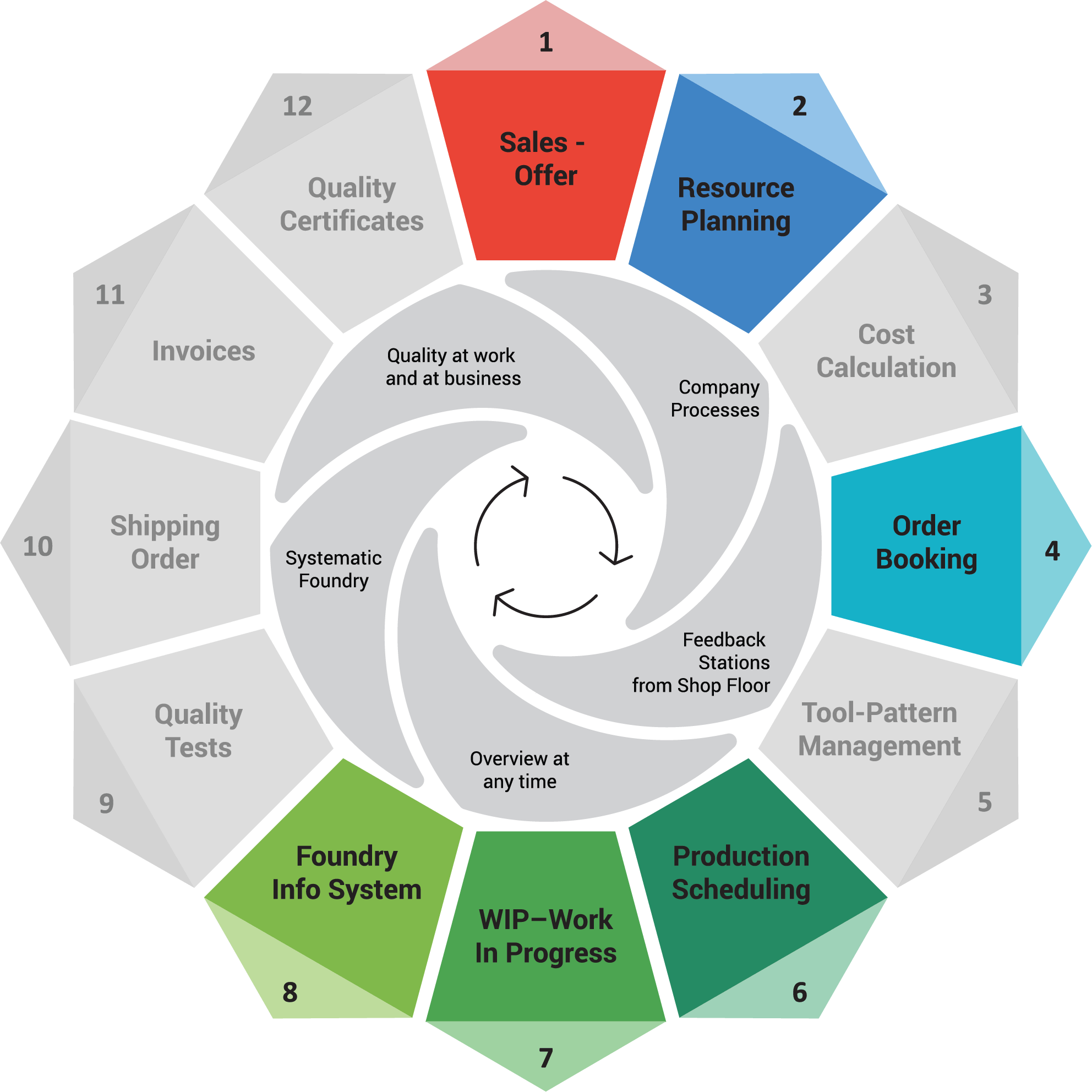 Every foundry is special. The FRP.base modular principle makes it possible to adapt it flexibly to your requirements.
This also means that FRP.base can grow with your company.
In addition to its informative and easy to operate user interface, FRP.base is convincing on so many levels, with its simple handling, comprehensive displays and the fact that it integrates typical foundry processes. All of this is provided at an unbeatable price combined with short implementation times.
Sign up for our Mailing List
Receive the latest news and useful tips