Steel foundries are cost sensitive as more expensive raw material is required for charge preparations. To succeed steel foundries prerequisite is to understand raw material used for charge preparation its related cost and effect on the furnace electricity consumption, its life of the furnace lining etc.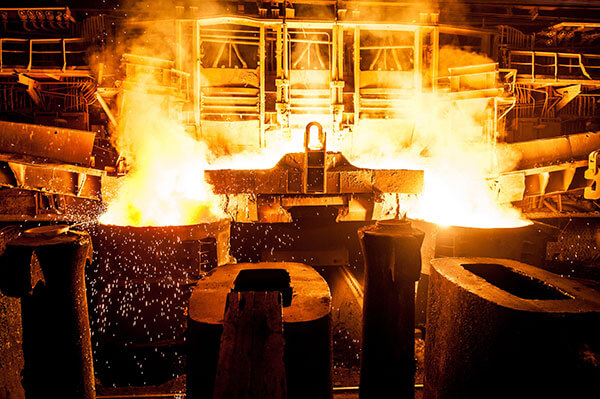 FRP® is designed to manage the process of daily requirements of core, mold, furnace & charge preparation, fettling, heat treatment, machining etc.
Planning and scheduling of various steel castings considering core, mold, melt, fettling, HT, machining, capacity and any type of bottlenecks
Molding cost and its profitability tracking
Track each additional cost on the single platform.
Overall performance optimization
Planning as per bottlenecks e.g. Machining
Backward planning for better machine shop utilization
Quality management via integrated approaches
Online Casting Traceability 24 x 7
Close monitoring and control of all foundry process data in real time
Furnace optimization – Furnace efficiency, utilization, charge preparation, Furnace-lining life monitoring, Energy consumption control with best practice.
Save foundry "recipes & know-how" for future generations.
Digital transformations of operations via direct control of any cost driver.
FRP® solutions for STEEL casting needs provide tangible improvements regarding Resource Planning, "Cost to Cast", PPC & scheduling, WIP (Work in Progress Report), Quality Management, Real time casting traceability
Sign up for our Mailing List
Receive the latest news and useful tips