The FRP® – FIS – foundry online information system
The FRP® – FIS = foundry online information system is comprehensive, web-based information system accessible from all areas and masks.
FIS is designed to provide "helicopter" like overview on the production floor with an integrated approach and standard. Due to its flexibility FIS can contain any type of chart or report in any combination based on the data provided.
The FIS is an integrated system covering all levels. Proactive management information with automatic update functions. KPI – performance figures for all sensitive areas can be visualized. Workflow components are part of the information seen. FIS functions as a checklist to accompany processes and is the foundry workers and management information cockpit.
Integrated web-based FIS (Foundry Information System)
Continuous information system about all data relevant for the product and production
Management information for decision – makers
Comprehensive standard reports and real time evaluations
Visual planning using the utilization and capacity cockpit
Open database for add-on functions.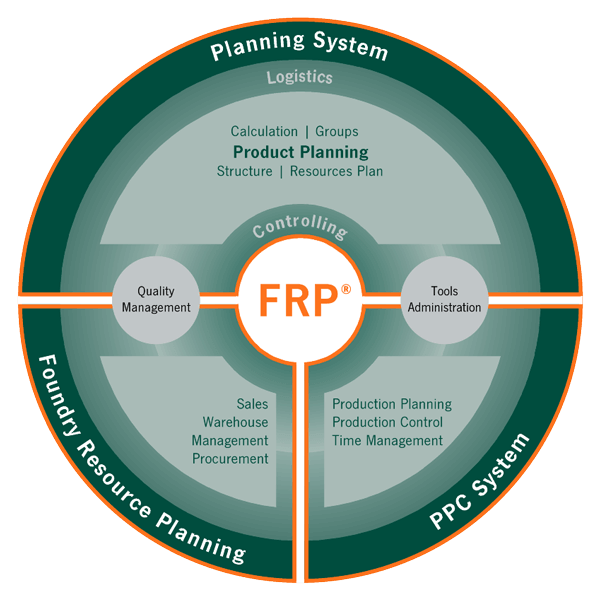 Foundry Online info 24 x 7 – access via Tablet, Mobile, etc. possible
Inquiry, offer, supplier status
Order status, Missing delivery dates, pending sequence of work
ESP status
SMS-Email alert of missing target – PPC person can act quickly
Capacity calendar and bottlenecks
Planned V/S Target produced Core / Mould / Melt / fettling / machine / others
Shift / Daily / Weekly / Monthly report of production / rejection / stock in graph as well as in tables
Status & Stock at ESP = external service provider
Audit report – export Data – Graphical flexibility
Sign up for our Mailing List
Receive the latest news and useful tips