The FRP® – WIP = work in progress Management system is the integrated approach for understanding of "what is happening where and when in the foundry".
This management system is based on any level a foundry is operating from work paper manual level up to digital / barcode reader type level.
WIP is crucial in DATA collection for operational excellence. Hence it is vital that any feedback station knows its importance and understanding in addition to the data correctness.
Production data with all details at any foundry stage.
Process number / staff sequence / report status
Performance evaluations of machine based on output
Shift timings / break time / setup time
Voucher number / process details / tool ID and related order number
Lot size / good – bad pieces / rework / reject / material consumption
Overheads / staff-time distribution
Tool ready positioning
Circulation report
Completion report
Stock dispatch and stock entry
Scrap report vs. raw material input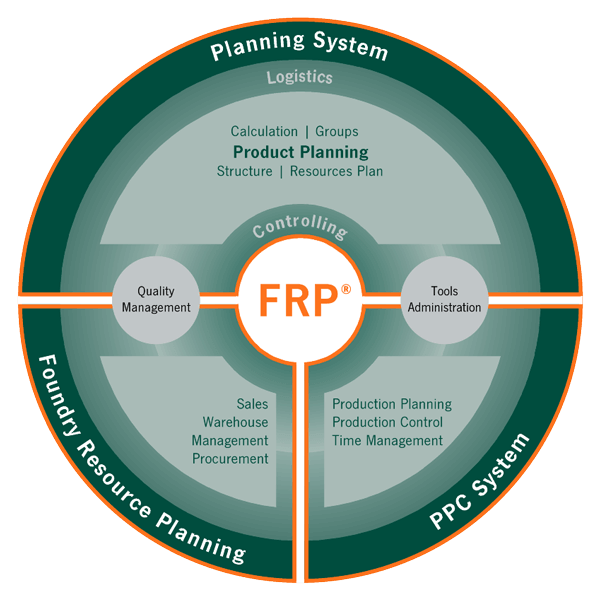 The FRP® – WIP – work in progress System key features:
WIP – Paperless "Work In Progress" report for each foundry stages through digital means
Hourly / shift / daily possible to record in real time via Terminal / Tab
Downtime alert, circulation report,
Shift calendar
External supplier operations & scheduling can be also part of PPC
SOP, QC plan for core, mould, checklist can be part of PPC
Evaluate Man-Machine performance & productivity
Sign up for our Mailing List
Receive the latest news and useful tips