Alucast 2018 – our experience
India's biggest exhibition for the Aluminium Die Casting Industry, ALUCAST 2018, was held from the 6th-8th December at IEML, Greater Noida, U.P. (DELHI-NCR).
RGU ASIA PTE LTD together with our partner for India M/s Auto-Design-Online took part in this prestigious event and showcased LATEST advancements in the field of DIGITAL TRANSFORMATION using FRP® – Foundry Resource Planning Solutions as one common digital platform solution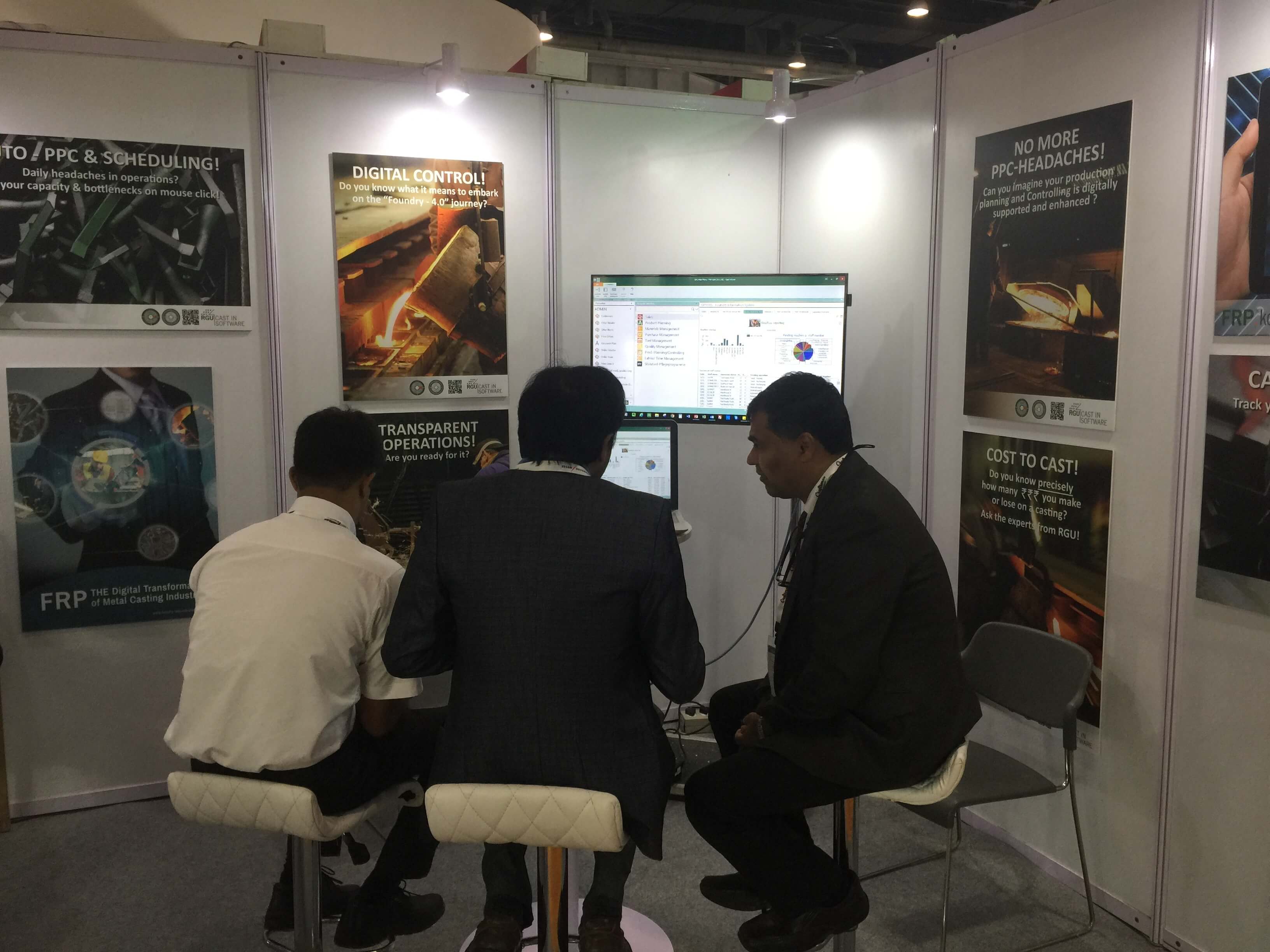 More than 125 exhibitors presented their latest products and technologies as well. The event saw participation from countries including China, Japan, Germany, Switzerland, Taiwan and Italy. The Exhibition & Conference was organized by The Aluminium Casters' Association of India and the event was produced by Nürnberg Messe India.
Aside from the exhibition, RGU ASIA PTE LTD presented 2 (two) papers on digital transformation and digital recipes for success so that Alu-Die-Casting companies can become more efficient, increase productivity and ultimately handle their process control the digital way. As the ONLY presenter with 2 speaker slots, the presentations were extremely well attended with numerous queries answered and many attendees visiting the stall of RGU.FRP® after that.
This biennial event has emerged as the convergence for numerous stakeholders across the aluminum industry. The accompanying training programmes and high-level conferences evoke a great deal of interest. Over the past decade, the Indian Die Casting industry has seen modernization and increased production capacities. The industry has grown phenomenally and is touted as the global supply hub for all auto giants. This puts the industry in an enviable position of quantum growth in the coming years. Digitalization / Digitization and in short DIGITAL TRANSFORMATION are key areas the India Aluminium Die Casting industry is looking at in order to move to the next level. Certainly RGU.FRP® is at the forefront of this movement.