We congratulate one of our customers, Ohm & Häner Metallwerk GmbH & Co. KG, for winning the "innovation price Peter R. Sahm" of the German foundry industry (a.k.a. BDG).
In his speech, CEO Dr. Ludger Ohm thanked the BDG for winning the price and accented that it can pay off to invest into new technologies. Like a couple of other German foundrymen, Ohm was one of the few pioneers, who saw the potential of foundry specialized ERP-systems 20 years ago. His company became a customer of RGU's Foundry-Resource-Planning solutions system in 1994/95 and with this step, he sowed the seed of his company success.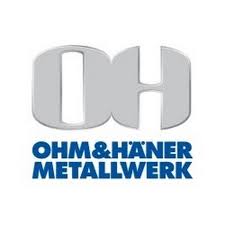 Today Ohm can harvest this seed:
With the help of RGU.FRP®, the company grew in sales and strength. They managed to boost their sales from 5.5 Million to 90 Million Euro (twenty-fold) in the last 20 years.  In the same period, the staff grew from 33 to 650 people.
While they grew the RGU.FRP® system grew with them and we are proud of the success of such an innovated and rising company.
Note to our prospective clients in APAC: If you want to be part of such success do let us know as we are more than happy to provide you with more insider information about Ohm & Haehner success.