IFEX 2019 – India's great exhibition
India's biggest foundry exhibition for the ferrous world IFEX 2019, was held from the 18th – 20th January IEML, Greater Noida, U.P. (DELHI-NCR).
RGU ASIA PTE LTD together with our partner for India M/s Auto-Design-Online took part in this prestigious event and showcased LATEST advancements in the field of DIGITAL TRANSFORMATION using FRP® – Foundry Resource Planning Solutions as one common digital platform solution
More than 250 exhibitors presented their latest products and technologies as well. The event saw participation from countries including China, Germany, Switzerland, and Italy. The Exhibition & Conference was organised by IIF , the Indian Institute of Foundrymen and in co-operation with Koeln Messe India.
Mark Fenyes from the World Foundry Organization (WFO) together with Mr. Christian Kleeberg from RGU ASIA PTE LTD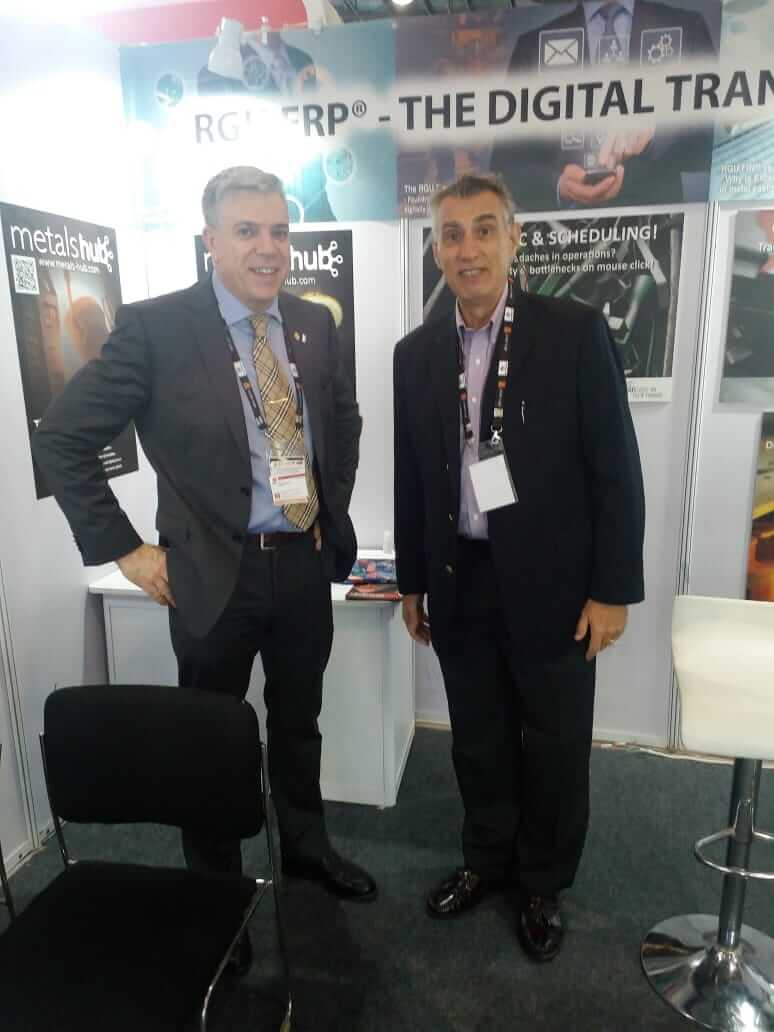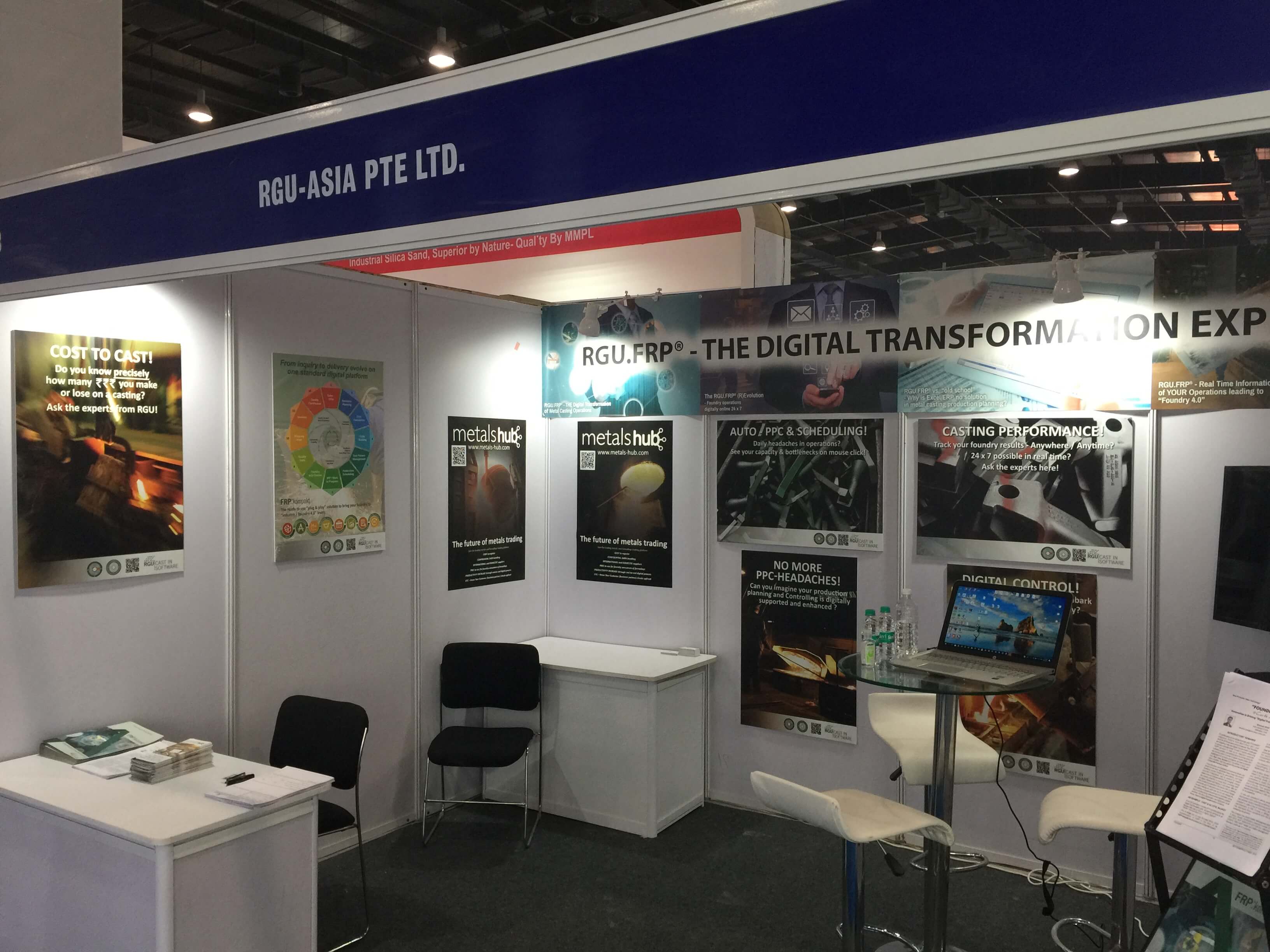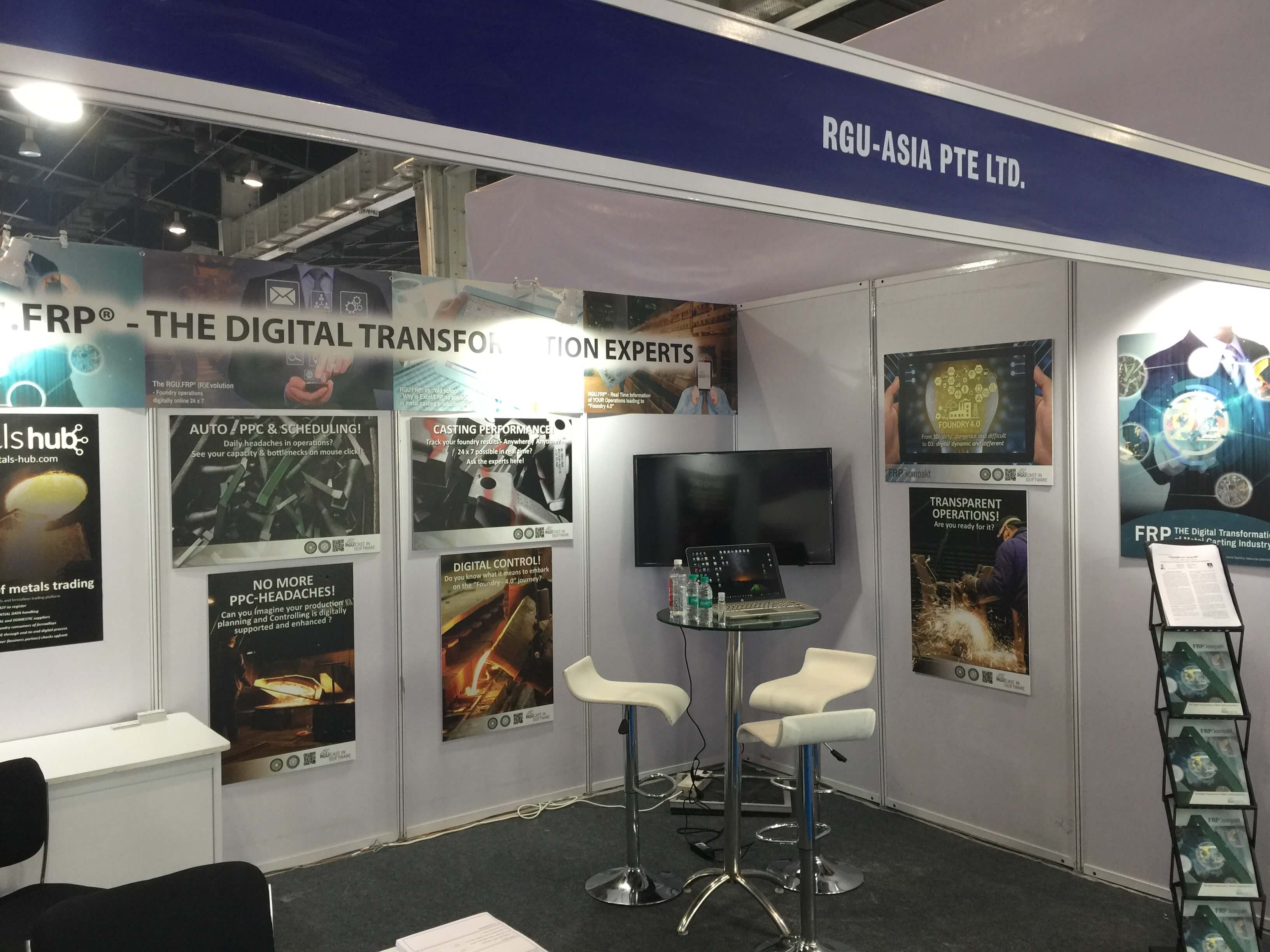 Aside from the exhibition RGU ASIA PTE LTD presented a paper on digital transformation in metals casting operations so that the casting companies embracing this technology and solution can become more efficient, increase productivity and ultimately handle their process control the digital way. As the ONLY presenter with a digitalisation topic the presentations were extremely well attended with numerous queries answered and many attendees visiting the stall of RGU.FRP® after that. We welcomed many reputable guest at our stall and among them Mr Mark Fenyes, current chairman WFO and MD of Omega-Sinto Foundry Machinery, just to mention some.
"IFEX continues to be the forum for the metal casting industry in India and RGU.FRP® will continue to exhibit latest digital transformation solutions so that the industry can evolve on one standard platform all corporate processes. The next IFEX 2020 will be held in late January / early February in the city of Chennai."