RGU ASIA PTE LTD in Singapore is proud to announce the appointment of IOMES GROUP Limited based in Hong Kong, S.A.R., P.R. China and with established facilities as its exclusive partner in PR China, Vietnam and he Philippine region, effective 1st October 2019 for its FRP® – Foundry Resource Planning solution suite of software.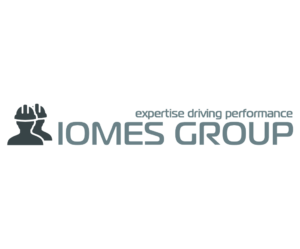 "The addition of IOMES GROUP (https://www.myindustrialoperations.com/) to the RGU ASIA network shows our continued commitment to the Asia-Pacific market by offering our customers a world's best practice casting specific resource planning system solution, which is then backed with extensive local foundry orientated product support and experience as well as consultancy" said RGU ASIA PTE LTD Managing Partner Christian Kleeberg. "This is a great time to expand our brand to this region, and an excellent partnership to make it happen as a first pilot customer has been contracted already."
RGU GmbH was founded in 1984 by German foundry experts with profound IT-knowledge. It has 85+ specialized employees with a sole focus on the foundry industry. There are more than 320 plus RGU.FRP® installations and foundry projects across the world including 10 in APAC since July 2017. RGU are the only "FRP® – Foundry Resource Planning solution provider.
Established in 2018 by three partners with extensive experience in heavy industry, IOMES Group provides expert services to maximize profit by enhancing performance of industrial operations.
IOMES Group is also premium provider of digitally advanced solutions for Industrial IoT, besides being Silver Partner of Siemens MindSphere, the cloud-based, open IoT operating system that connects your products, plants, systems, and machines, enabling you to harness the wealth of data generated by the Internet of Things (IoT) with advanced analytics.
As we enter the 4th industrial revolution, it is a natural extension for IOMES GOUP to expand on those horizons with the RGU.FRP® tool, providing for full integration of foundry processes with its resources while being enhanced through digital transformation and digitalization across the whole organization. The performance and the applications of RGU.FRP® solutions fit perfectly with the mission of IOMES GROUP to provide the heavy industry with the right expertise to drive performance of their operations and maintenance activities.
For all enquiries please call Corrado Licata / Director – IOMES GROUP tel. +852 8193 2369 | +86 137 6124 4239, or visit https://www.myindustrialoperations.com/ at your leisure.